ShrinkIt for Youtube Videos
Suresh Sivasankaran / August 21, 2018
1 min read
What is ShrinkIt?
Long YouTube Videos? Shrink your YouTube Videos and save time. Make the community better by creating & sharing Short-form Videos.
ShrinkIt helps you to create short form of summarised youtube videos with the help of its captions.
How it works?
1) Enter the youtube url you want to summarise,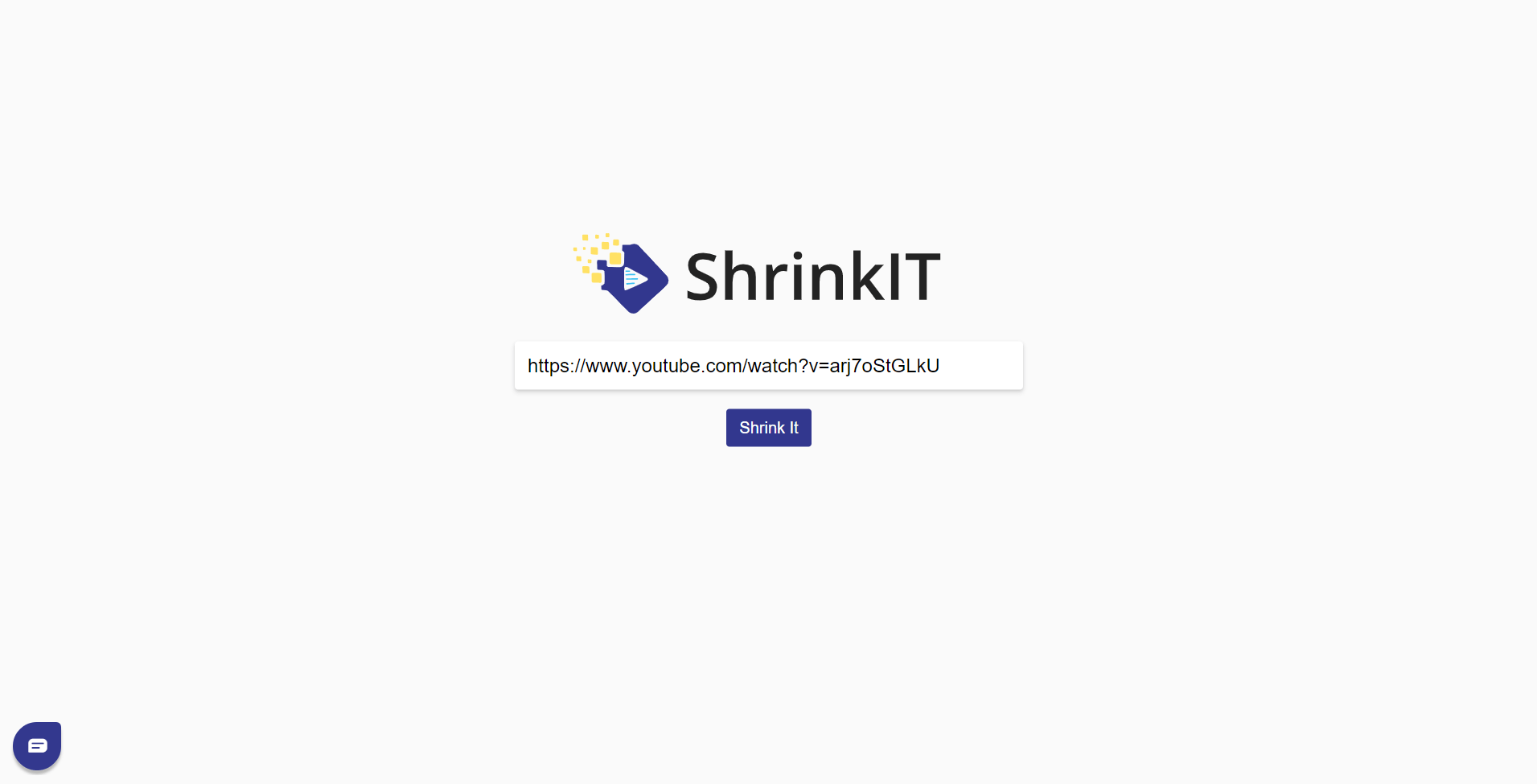 2) Choose the part of the video you want to summarise with the help of captions, (Edit the video like a document)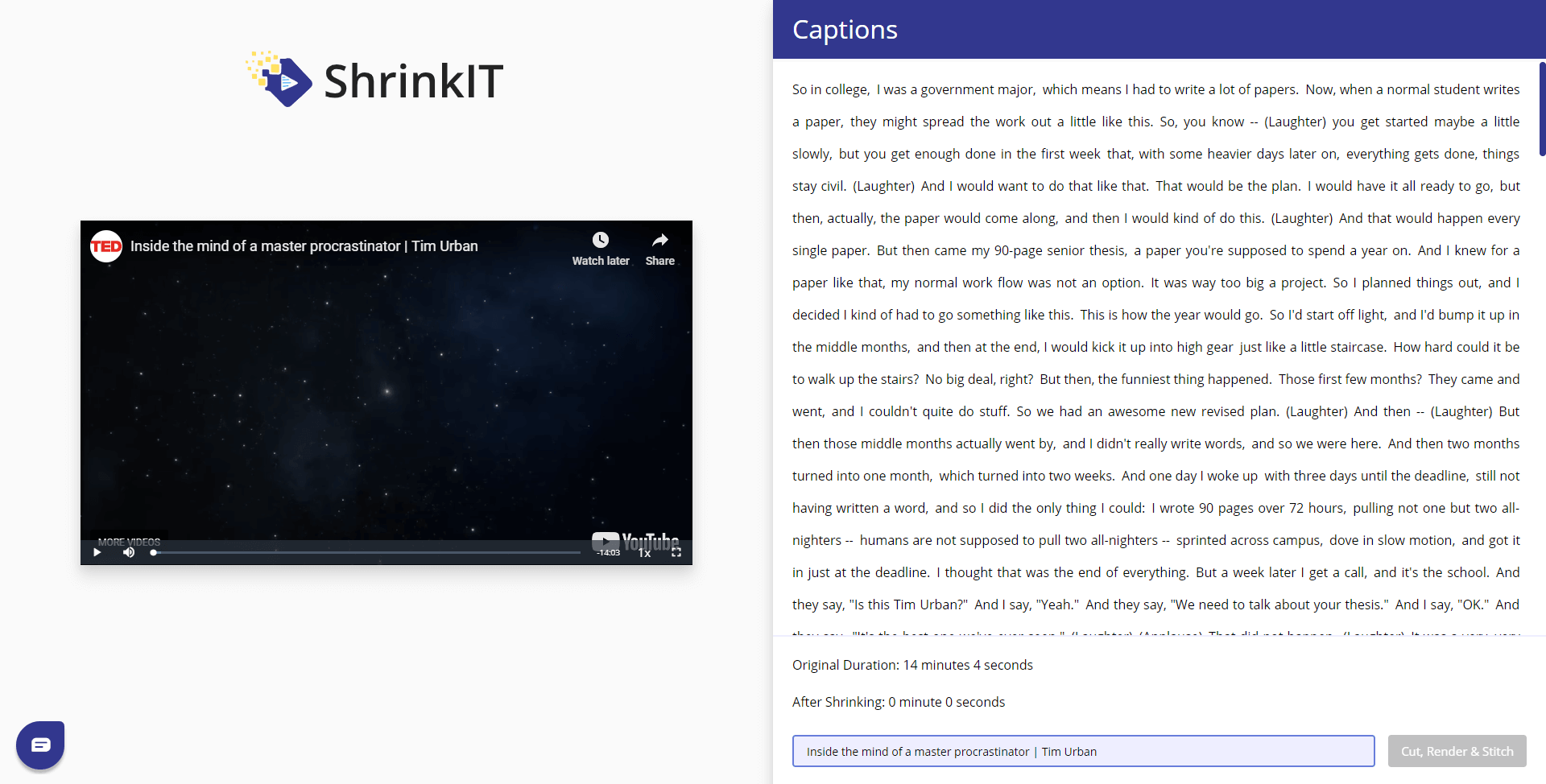 3) Click on the Cut, Render & Stitch button to get the result. Finally it's ready for sharing. 🎉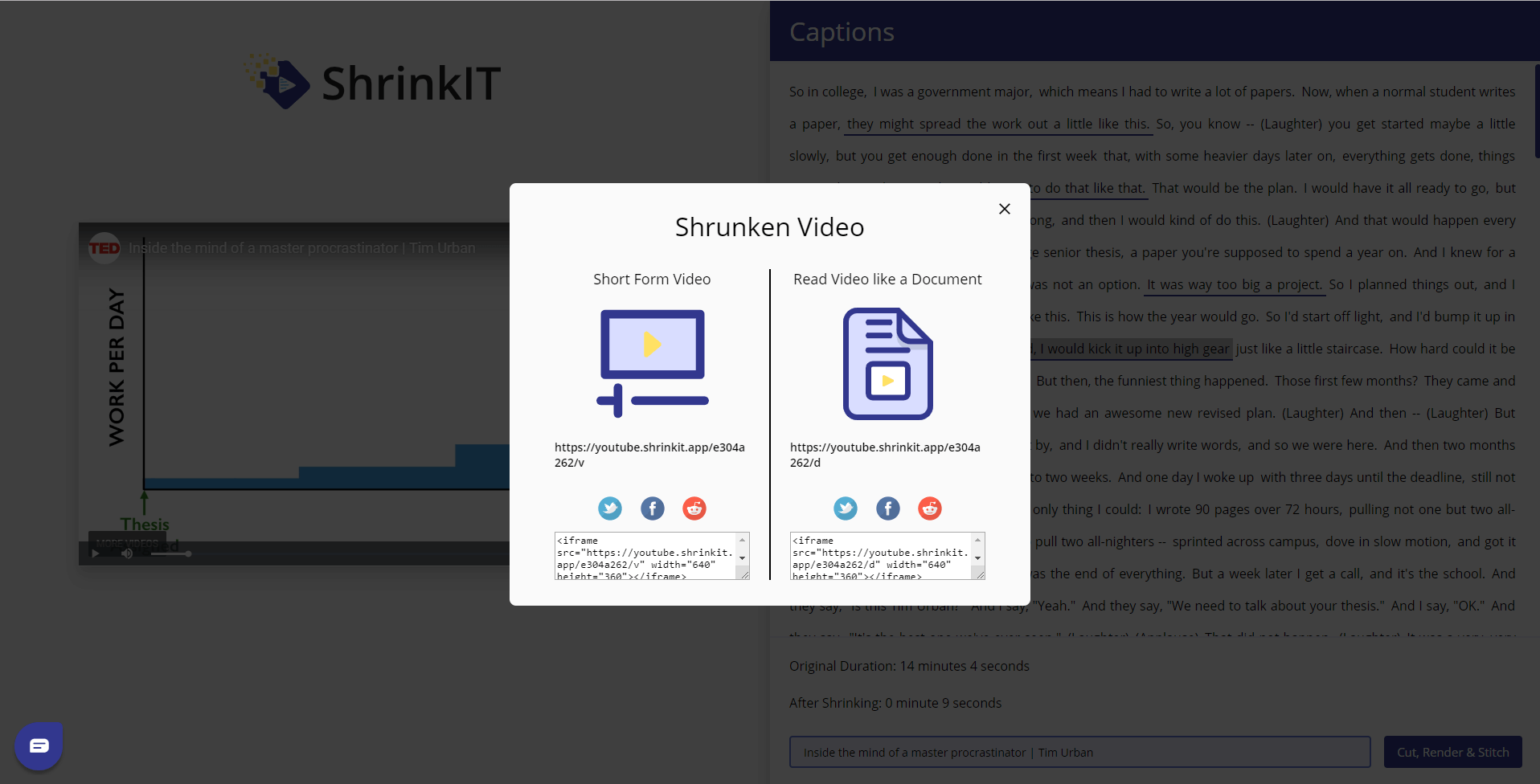 4) Read the videos like a document.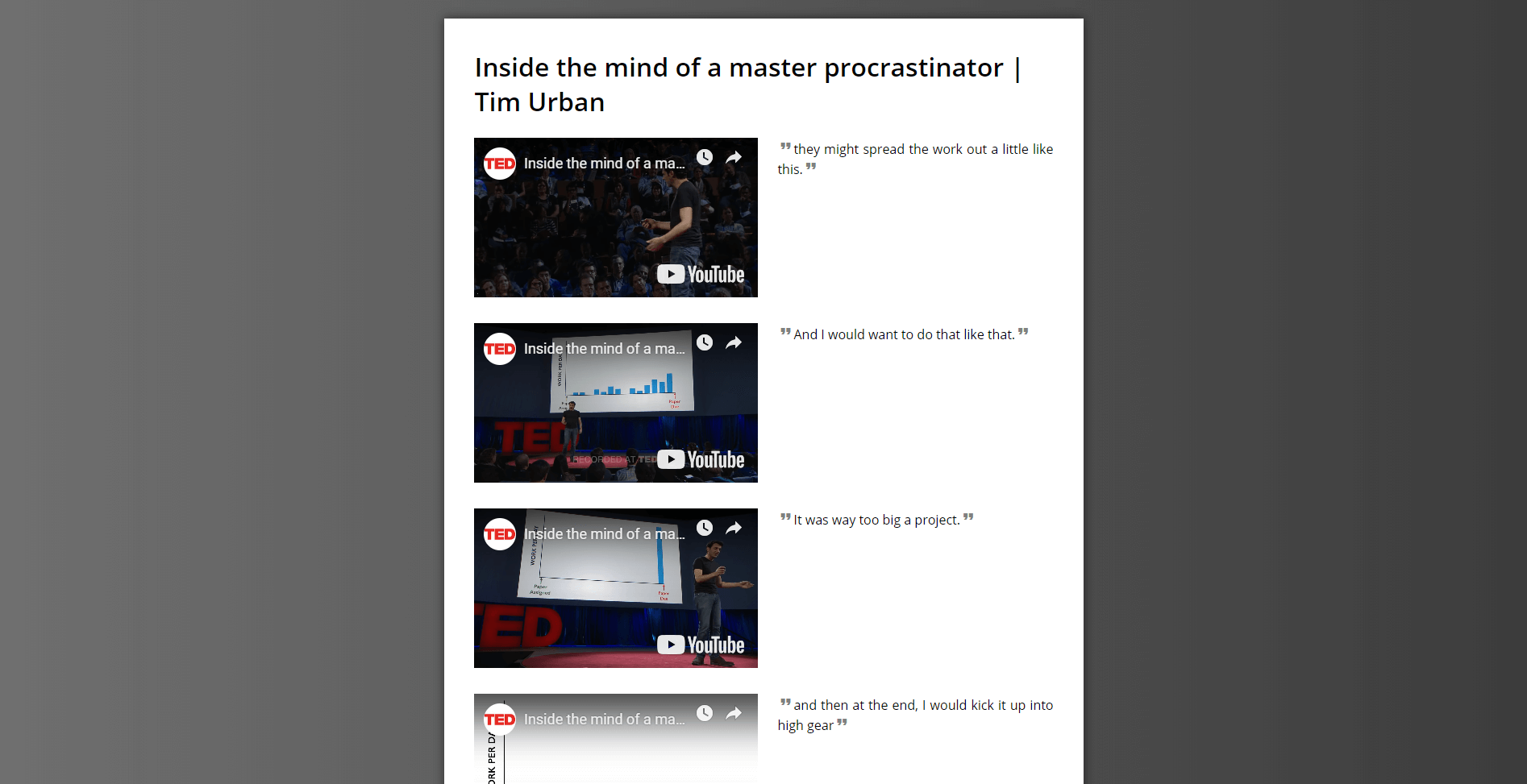 Tech Behind - ShrinkIt is built with the MERN stack. I and my co-founder Arjun Ganesan built this idea on one of our weekends.❤️
Quick Video Demo of ShrinkIT