How OpenStories came?
Suresh Sivasankaran / January 20, 2020
2 min read
Our Story
After pivoting various use-cases around Media A.I. along with Ram and constantly failed for over 2 years. But consistent effort in that direction led to the invention of 'OpenStories' and used by thousands of content writers on daily basis to express their thoughts.
We're OpenStories. We believe that creating 'videos & stories' should be as simple as 'writing'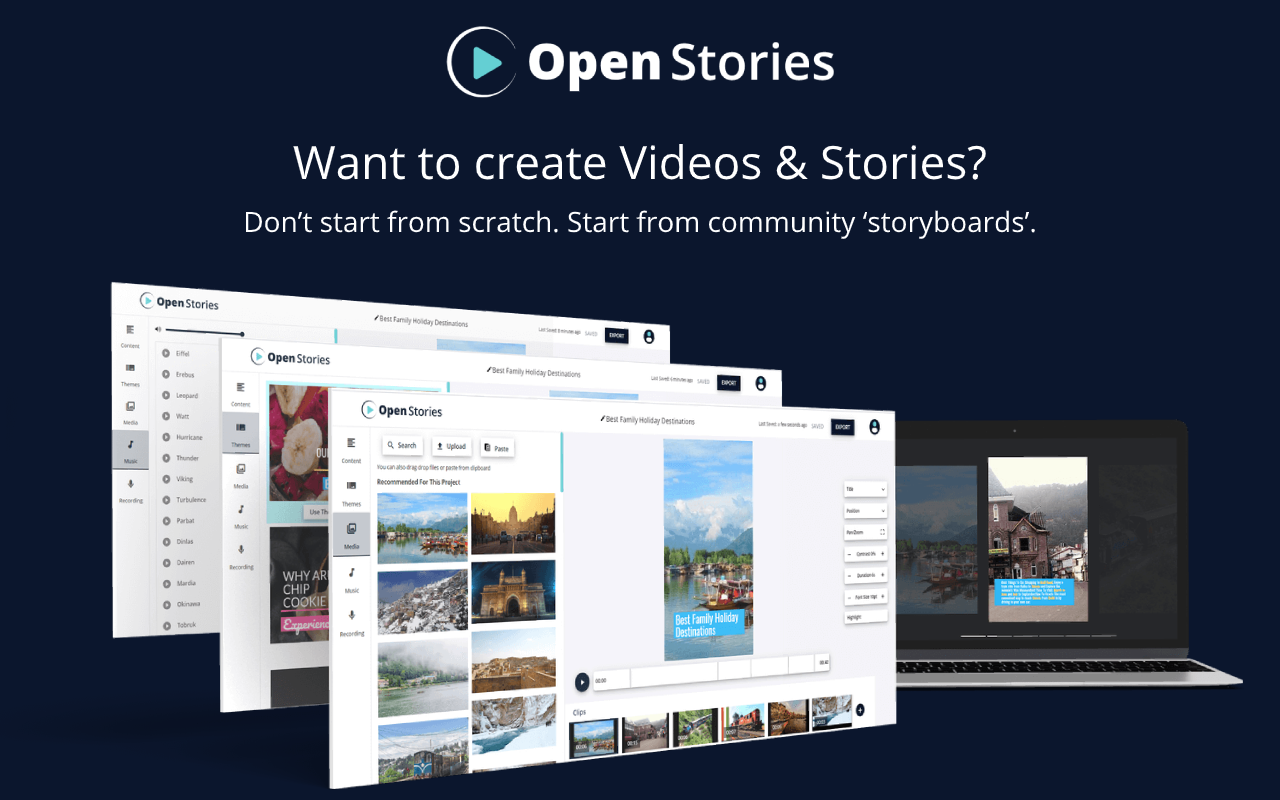 Thousands of years, people are writing and it's super simple to create and curate text content. 'Videos' and 'Stories' format of conveying information is relatively new & it's time consuming to create those.
We at OpenStories believe that unless the creation tool is super simple, enable and empower humans to express their thoughts, it's not going to be successful.
How we did it?
We sought the help of A.I. Using A.I. we created a platform that can quickly convert thoughts and text to storyboards, so that people can create and curate videos easily. Thousands of hours of videos are created every minute and we certainly believe that the current method of creating videos it not scalable and effective.
OpenStories, it's A.I. and the community is the right way forward for videos and story format. Stories format is led by large giants like Facebook, instagram, goggle etc… We are looking forward to make a huge difference in this space by enabling the world to create better videos and better stories.
OpenStories is a community of OpenSource Stories i.e. GPL licensed storyboards. Content creators can just extend and republish the story with their branding, like it's an in-house content. It's super easy to create content & it scales. More content. More engagement. More revenue.
We're a very small team and Being a CPO & Product Developer, I was responsible for deciding on the architecture, building the backend APIs, Angular Web Application, Editor Library (Yes, Our editor is completely built from scratch with polymer web components ) and AI modules for parsing the web content into storyboards.
Please check out the quick video demo of OpenStories below.