Everyly - Airbnb for international shopping
Suresh Sivasankaran / May 26, 2017
3 min read
What is Everyly?
Everyly is an Airbnb for international shopping.
After Propo, one of my co-founders Yunus and I were researching multiple ideas around the Gig economy and ended up building a platform that serves as the community for shoppers and travellers.

Everyly is a community of shoppers and travellers, where the shopper gets to order anything he/she loves from anywhere in the world and travellers travelling to their city/country shops and delivers in on their way.
As a shopper, you can order your favourites not available in your country/ something hard and expensive to ship. As a Traveller, you make some extra money as a reward for bringing it. The crux is, travellers get to choose how much they want to be paid online, so the remaining amount is collected by the travellers in local currency of the destination (which is very hard to get) upon delivery.

Parallelly, we are also solving the two biggest authentication problems happening in the everyday commerce, which even the likes of Amazon and Ebay are not able to swear upon.
Fake products delivered - In India, you get a soapbox sometimes when you order a iPhone through Amazon.
fake currencies for tourists - As the tourists do not have any idea of the currencies being served in the country they're travelling to.
Here, the traveller is deemed to deliver the best product to get the right currency and the shopper has to give the right currency to get the right product.
Enter the details of the product you want to buy, if you're a shopper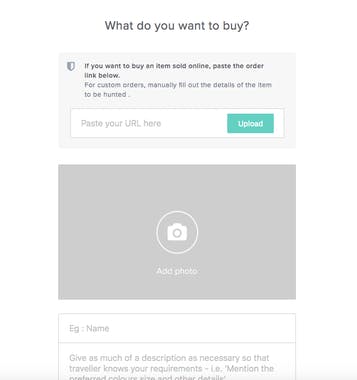 Choose the product from the list, if you're traveller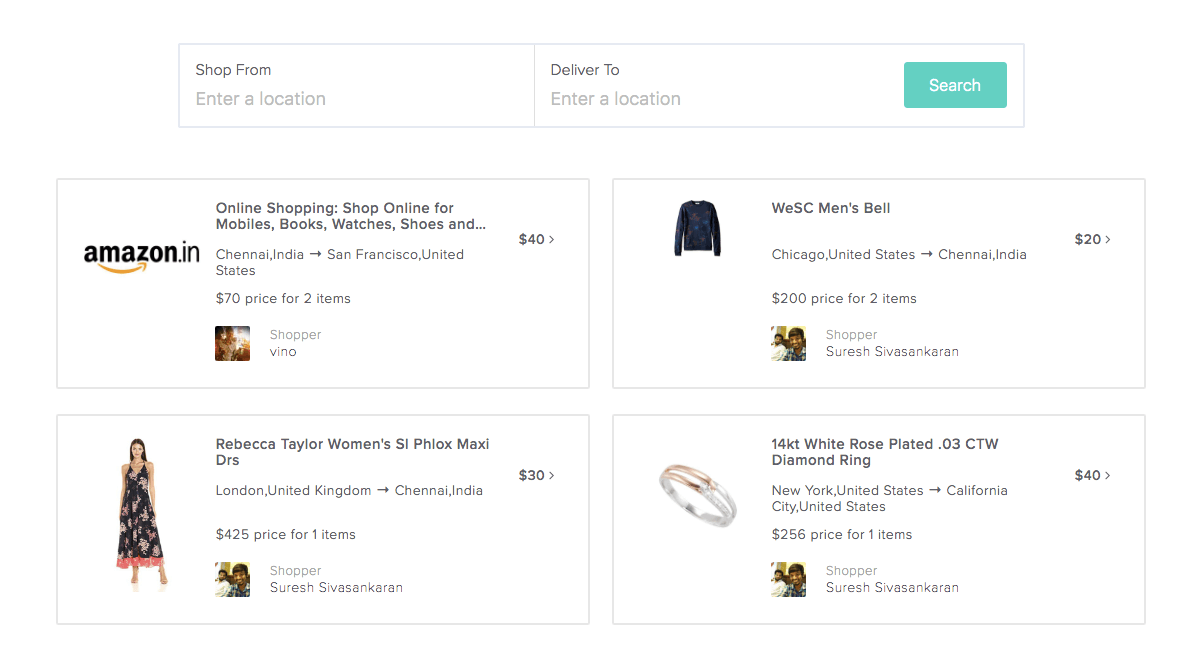 Make an offer which you can buy, if you're traveller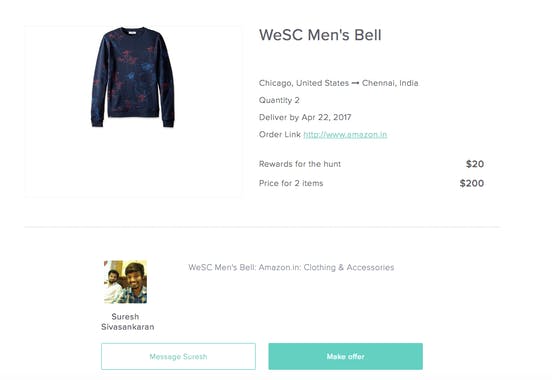 Add your trip details for the shoppers to contact you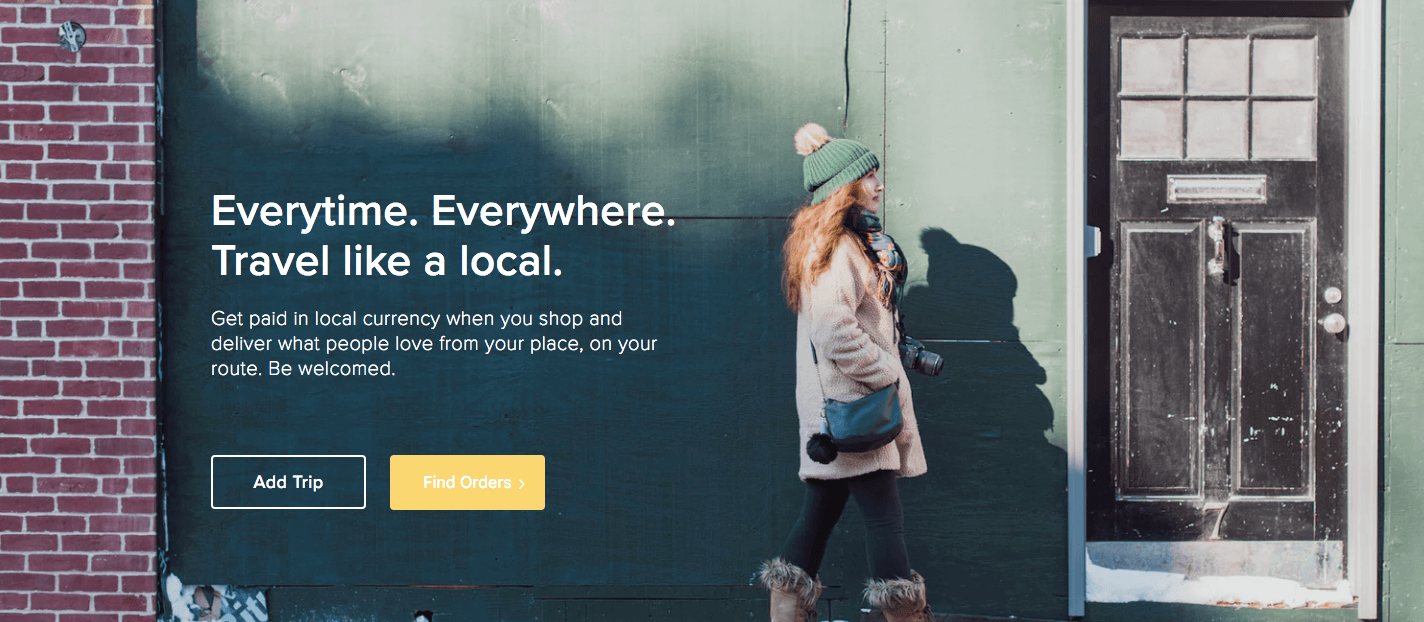 Tech Behind everyly- It's a Progressive web application built with MEAN stack. We were a team of two and I was the full stack developer and responsible for building both frontend and backend from scratch.
Everyly was launched in producthunt and we were extremely overwhelmed with the support we got from the community for this idea. We got more than 15k+ unique visitors landing into Everyly and got many good feedbacks from the community.